This is an overview of the best tools and the best resources for building desktop applications in Python.
First things first. You can build great desktop applications in Python, and some are widely used (like Dropbox). But you'll have to find your own way much more than you would using Microsoft's or Apple's SDKs. The upside is that, with a bit of legwork to package it appropriately, it's quite feasible to write a Python application that works on all the major platforms.
GUI toolkits
The first thing you'll need to choose is a GUI toolkit.

For traditional desktop UIs, Qt is a clear winner. It's powerful, looks native on all the major platforms, and has probably the biggest community. There are two different Python bindings: PyQt is older and more mature, but it's only free if your application is open source (licensing), while PySide is newer and more permissively licensed (LGPL). I refer to the main Qt docs a lot - the C++ examples mostly translate to Python quite well - but both PyQt's and PySide's docs contain some useful information. Qt Designer is a drag and drop interface to design your UI; you can compile its .ui files to Python modules with the pyuic command line tool.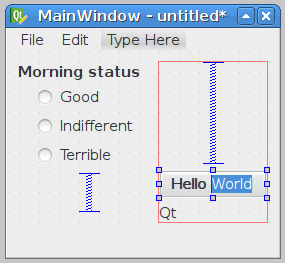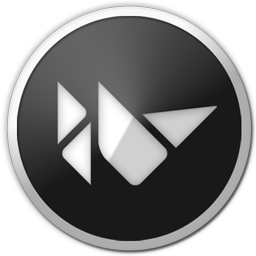 A couple of alternatives I wouldn't recommend unless you have a reason to prefer them: GTK is popular on Linux, but it looks ugly on other platforms. The older pygtk bindings have excellent documentation; the newer PyGObject system, which supports recent versions of GTK and Python, doesn't (though it's getting better). wx seems to have a good community, but development is slow, and new projects that could have used it now mostly seem to pick Qt.
Packaging and Distribution
This is probably the roughest part of making an application in Python. You can easily distribute tools for developers as Python packages to be installed using pip, but end users don't generally have Python and pip already set up. Python packages also can't depend on something like Qt. There are a number of ways to package your application and its dependencies:
Linux packaging
Although some of the freeze tools can build Linux binaries, the preferred way to distribute software is to make a package containing just your application, which has dependencies on Python and the libraries your application uses. So your package doesn't contain everything it needs, but it tells the package manager what other pieces it needs installed.
Unfortunately, the procedures for preparing these are pretty complex, and Linux distributions still don't have a common package format. The main ones are deb packages, used by Debian, Ubuntu and Mint, and rpm packages, used by Fedora and Red Hat. I don't know of a good, simple guide to packaging Python applications for either - if you find one or write one, let me know.
You can get users to download and install your package, but if you want it to receive updates through the package manager, you'll need to host it in a repository. Submitting your package to the distribution's main repositories makes it easiest for users to install, but it has to meet the distro's quality standards, and you generally can't push new feature releases to people except when they upgrade the whole distribution. Some distributions offer hosting for personal repos: Ubuntu's PPAs, or Fedora's Fedorapeople repositories. You can also set up a repository on your own server.
If you don't want to think about all that, just make a tarball of your application, and explain to Linux users next to the download what it requires.
Miscellaneous
Threading: If your application does anything taking longer than about a tenth of a second, you should do it in a background thread, so your UI doesn't freeze up. Be sure to only interact with GUI elements from the main thread, or you can get segfaults. Python's GIL isn't a big issue here: the UI thread shouldn't need much Python processing time.
Updates: Esky is a framework for updating frozen Python applications. I haven't tried it, but it looks interesting.